International Women's Day is a celebration celebrated globally. The focus is celebrating social, economic, cultural and political achievements of women. The main purpose: Gender Parity or the idea of equal distribution of gender to every dimension in life. European Institute of Gender Equality
For women in the music industry the best way for us to celebrate that goal was to partner with a local business that is at least part- owned by a woman and invite all the local singer songwriters and musicians together for a night of music. Attendees were encouraged to wear red for solidarity. This year we celebrated it in Modesto, CA at Sandude Brewery and Tap Room co-owned by Janette Samuel Freitas and her husband.
The event was hosted by California Women's Music with performances by Kayla Just, Melynda Rodriguez, The Islands Duo, Francesca Bavaro, Matte Overstreet, and Victoria Boyington. This was a perfect mix of local women coming together with a purpose: to show solidarity for equality in music.
Megan Avila, lead singer of The Islands Duo said "It was beautiful, a beautiful experience seeing women come together through a common passion that we all share. It made me excited and grateful to share music with one another and the community. The support I have felt from these women is so immense."
Local singer-songwriter Kayla Just was inspired by the event " I thought it was an amazing event. I was and always am so happy to be a part of anything involving Women's Music. It is so cool to have everyone come together to show their support and just genuinely love what we do. All of us ladies are inspired by each other and the sense of unity was strong. I love that feeling! It is super uplifting to be part of it as a musician and also as a woman. Such a wonderful experience."
Mattea Overstreet, newest CWM Board Member said "The International Women's Day Celebration was a collection of eclectic and powerful female voices gathered to celebrate women in music, business, education and the fine arts and to promote equality and local businesses. Many thanks to Sandude Brewing CO.  for hosting a successful and historic event in Downtown Modesto. It was a pleasure to be given this amazing platform to showcase my original music."
Jordan Waters a local singer songwriter show his support for women "I thought it was a terrific event and was glad to see so many talented women being recognized in our community. Glad they were able to show their talent and we were able to come together to support equality."
Overall, It is the small movements everywhere in the United States that will help to advance women in music. When we all come together to show our support globally, in all of our local communities we show that we are united together. Let's continue to show our support for the advancement of women in business, education, music and the fine arts. Find a local women's organization today and go to their events, support the Future is Female movement today. The best way to make change is in your own community.
Visit www.cwmusicfest.com for more information on the advancement of women in business, education, music and the fine arts. Get more information about upcoming events in your area. Want to have CWM come to your town? Let us know. Go to the contact page and send us a message subject line "Our Town".
---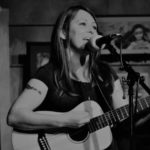 Victoria Boyington: Inspired by a documentary on Gloria Steinem, Victoria created the Northern California Women's Music Festival to cultivate a future for women in fine arts and business. Victoria will be blogging about Women In Music and occasionally Music Education.
About Victoria: Victoria holds a BA in Psychology from the University of California, Santa Cruz.  She is a singer-songwriter, musician, performing with several bands- one of which specializes in children's music and is targeted at pre-school age children.  Victoria is passionate about building up the community through Fine Arts and making the arts more accessible.