SoundGirls Mentoring Contracts & Negotiations

AES at NAMM
Lido C at The Anaheim Hilton
January 16, 2020
3:05 to 5:00 PM
If you have questions about how to navigate your career with contracts and negotiations this session is for you.  Hosted by RafterMarsh, who will provide attendees with standard contracts and legal advice. Come ask the questions you need answers to from industry veterans. This two-hour session will help you navigate the waters and get solid advice.
This is a casual mentoring session in a small and safe environment. It is not a panel.
The benefits of mentoring are myriad. For individuals, studies show that good mentoring can lead to greater career success, including promotions, raises, and increased opportunities.
This session is open to SoundGirls Members (not a member register here) and holds 20 people. You must be registered and confirmed to attend.
Mentors Subject to Change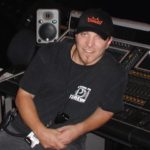 Sean "Sully" Sullivan has worked in live sound from the early age of 15 when he started out mixing for his brother's band and for other local bands. Now, he has worked with artists such Beck, Justin Timberlake, Rihanna and most recently Shania Twain and Red Hot Chili Peppers.
---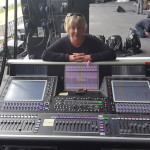 Karrie Keyes – Monitor Engineer for Pearl Jam and Eddie Vedder – Executive Director and Co-Founder of SoundGirls
Karrie has spent the last 25 plus years as the monitor engineer for Pearl Jam. Karrie started out doing sound for punk bands in Los Angeles in 1986 under the tutelage of Dave Rat of Rat Sound, where she spent twenty years helping to establish the company. She was able to gain an immense amount of hands-on experience and technical knowledge at Rat, which eventually led to her becoming the monitor engineer for The Red Hot Chili Peppers from 1990-2000. She first met and started working with Pearl Jam who opened for RHCP on their 1991-1992 Blood Sugar Sex Magic Tour. She has worked with Sonic Youth, Fugazi, and more.
---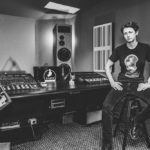 Piper Payne – Co-Director SoundGirls

Piper is a mastering engineer in Oakland, CA, where she works on albums for independent artists and major labels. Piper is the Owner and Chief Mastering Engineer of Neato Mastering, and she is a Co-Founder and the Chief Product Officer for Second Line Vinyl, a new Oakland-based vinyl pressing plant opening in 2018.
She recently finished her term as President of the SF Chapter of the Recording Academy and serves on the P&E Wing Advisory Council. She is also on the committee of the AES SF Chapter and heads the AES Diversity and Inclusion Committee. Piper is an audio professor and guest lectures often about mastering and recording.
Piper has mastered a wide variety of music including nationally renowned artists Third Eye Blind, Madame Gandhi, Geographer, Elettrodomestico (Jane Wiedlin/Go-Go's), Shamir, Between You & Me, David Messier, and Fritz Montana, as well as Bay Area favorites Kat Robichaud, ANML, Sioux City Kid, The She's, Emily Afton, Abbot Kinney, Travis Hayes, Kendra McKinley, Van Goat, and Diana Gameros.
---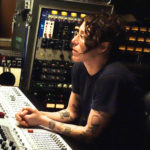 Catherine Vericolli – Co-Director SoundGirls

Catherine Vericolli is a recording and archival engineer, and an outspoken analog purist. She opened Fivethirteen Recording Studios in Phoenix, AZ in 2005, where for nearly fifteen years she's dedicated herself to keeping the traditional analog recording process alive in the desert. Her studio hosts national touring bands, guest engineers, and film scoring projects, in addition to providing a high-end recording experience for the many local bands that call Arizona home. Now, Catherine specializes in production, studio management, machine maintenance, and analog transfers. Splitting time between Nashville, TN, and Phoenix, she's also the transfer and project manager for Useful Industries, Archiving and Restoration. She can be found traveling the country speaking on panels about audio, writing for industry publications, and educating the next generation of audio engineers. Catherine is also active in advocacy for women in audio, and she serves on the board of SoundGirls.org.
www.513recording.com
---