ASK THE EXPERTS –  Career Development – Resumes, Impostor Syndrome, Networking, Interviewing, and More

With Live Events starting to be announced many working in this sector are finding that they need to re-establish their networks, freelance work, and are having to re-interview for jobs, tours, and gigs. We thought it would be a good idea to talk with some people in our industry that are in hiring positions and discuss how to handle submitting and updating your resumes, re-establishing your networks, preparing for interviews, and overcoming Impostor Syndrome.
This is your opportunity to ask Industry Leaders Meegan Holmes, Jim Yakabuski, Whitney Olpin, Samantha Potter, Dawn Birr and Tina Morris your questions.
May 8, 2021, Sunday -11 AM – 1 PM PDT / 2 PM – 4PM EDT

Meegan Holmes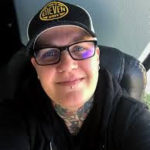 Meegan Holmes – Global Sales 8th Day Sound
Meegan has worked in live sound for over 25 years doing everything from system teching to mixing monitors and FOH. She is now in Global Sales for one of the largest sound system providers in the world, 8th Day Sound/Clair Global – Los Angeles
Samantha Potter
 Samantha Potter is an audio engineer and an editor for ProSoundWeb with a passion for writing and educating. Additionally, she serves as the "Install Empress" for Allen & Heath USA, helping to merge the live sound solutions we all love into the commercial and install space.
Growing up as a musician, Samantha found her way to live sound by way of the studio, proving that bassists make the best sound engineers. The host of Church Sound Podcast and a co-director and leader instructor for Church Sound University, Samantha can often be found teaching, writing, and hosting discussions on various live-sound topics.
Whitney Olpin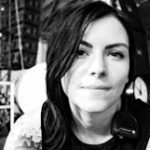 Whitney has been the Monitor Engineer for Melody Gardot, Lauryn Hill, Fitz, and The Tantrums, Sublime with Rome, Marian Hill, X-Ambassadors, and Walk the Moon. She also mixes monitors at the iHeartRadio Theater in Burbank. Whitney (pre-pandemic) was a production manager for Live Nation clubs and theaters in Los Angeles.
Jim Yakabuski Director of Audio U.S.  Solotech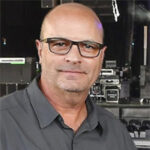 With nearly 40 years as a professional sound reinforcement engineer, Jim started out mixing as club bands in western Canada in the early 1980s. He soon transitioned to a role as a concert staff engineer at dB Sound and the rest is history. Even with a packed schedule of writing pro audiobooks, penning articles for top industry magazines, mixing Peter Frampton, Journey, Avril Lavigne, Van Halen, Gwen Stefani, Matchbox 20 and basically any huge name band you can think of — Jim always has time to talk about the latest mix techniques, the coolest gear, and fun audio tips and tricks.
Dawn Birr – Sennheiser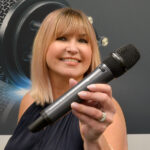 Dawn Birr began her career in the audio industry in 2000, joining Sennheiser fresh out of college.  She started as a temporary receptionist and began to learn her way around and through the company.  Shortly afterward she moved into Customer Service and began learning how the customers and company worked.  Thanks to a nurturing company culture and strong role models who encouraged her to learn as much as possible, Dawn was promoted over the years to Neumann Product Manager, Professional RF Product Manager, VP of Sales for U.S. Installed Sound, Global Commercial Manager for Audio Recording, Channel Manager for the Americas for Pro Audio, and most recently to Global Customer and Markets Insights Manager, Pro Audio.  She completed her MBA in 2005 and is an advisory board member for The Women's International Music Network and a proud SoundGirl.
Tina Morris – Studi Manager The Village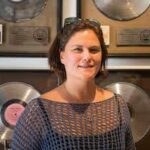 Tina Morris started her career in music as a guitar and Music Production/Engineering student at Berklee College of Music in Boston. Immediately after college, she started her professional career at Sound Techniques giving her a head start as an engineer and studio tech and working with some of the best in the business. After years of gigging with her band as a heavy metal guitarist, working as a freelance engineer for NPR, Q Division Studios, and The Blue Man Group she decided to move to LA with her husband. After moving she landed the position of head evening tech for The Village Studios.  Continuing to impress employers and clients alike with her expertise, Tina's hard work was rewarded with a promotion to her current position as Studio Manager of The Village. Now the proud mother of her son Jackson, age 10, Tina still manages to balance her role of manager and mom.
---
Additional Resources
Before applying for jobs or internships – take some time to clean up your resumes and social media –