Career Paths in the Vinyl Industry – July 18 Webinar
Join SoundGirls and Women in Vinyl to explore career paths in the Vinyl Industry.
July 18 at 12 PM PST/3 PM EST
Panelist Include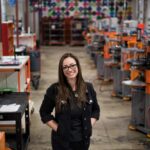 Jenn D'Eugenio – Founder, Women in Vinyl | Chief of Sales, Furnace (Alexandria, VA)
The sales manager at Furnace Record Pressing, and vinyl enthusiast for over 20 years, Jenn is the founder and curator of 'Women In Vinyl'; and is dedicated to the art and creation of vinyl. Her background spans that of designing textiles for Fortune 500 fashion companies to career advising for one of the top art colleges in the country; however, Jenn's passion for vinyl has lead her to a career in helping to manufacture the physical product for bands, and both major to independent record labels. In launching Women in Vinyl a site, online community, and future non-profit she hopes to empower women working in the vinyl industry and to help young women who may be interested in this career path achieve their goals.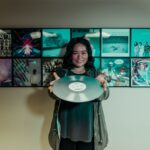 Jett Galindo – Mastering Engineer, The Bakery (Los Angeles, CA)
Los Angeles-based mastering engineer and vinyl cutter, Jett Galindo of The Bakery, has worked on albums spanning a wide array of genres and artists (Barbra Streisand, Haley Reinhart, Weezer, the La La Land OST, to name a few). Jett Galindo carries on the legacy left behind by her late mentor, mastering legend Doug Sax (The Mastering Lab). Recipient of Summa Cum Laude honors and the 2012 Robin Coxe-Yeldham Audio Scholar Award from Berklee College of Music, Jett Galindo was mentored by luminaries in the music industry including George Massenburg; producer Prince Charles Alexander; recording engineer Susan Rogers (Prince's Purple Rain); and mastering engineer and AES President-elect, Jonathan Wyner. Jett kickstarted her post-Berklee engineering career in the world-renowned Avatar Studios in New York (now known as Power Station) as the recording engineer for producer Jerry Barnes. As Barnes' engineer, Jett engineered for veteran artists such as legendary singer-songwriter Roberta Flack, Nile Rodgers, Bashiri among others.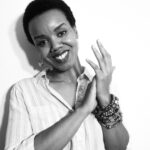 Brittany Benton – Record Store Owner + DJ, Brittany's Record Shop (Cleveland, OH)
Producer and DJ as DJ Red-I as well as the owner of Brittany's Record Shop; Brittany is an independent record store owner specializing in hip-hop, reggae and soul out of Cleveland, Ohio.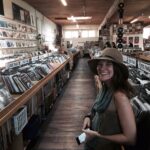 Amanda McCabe – Former Archivist, The Association for Recorded Sound Collections | Metadata, Strategy & Tactics, Universal Music Group (Seattle, WA)
Amanda is a record junkie, music history archivist who continues to find new ways of contributing to the music industry's changing landscape. Her work's core mission is always focused on connecting fans with more music and getting artists paid. She is the Archives Committee Chair & Video Editor for the Association For Recorded Sound Collections (ARSC) and recently joined Universal Music Group's Strategy & Tactics Team to focus on new products.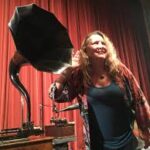 Lenise Bent – Producer & Recording Engineer (Los Angeles, CA)
Lenise is a groundbreaking recording engineer, known for her work on many iconic records including "Aja" by Steely Dan, "Breakfast in America" by Supertramp and "Tusk" by Fleetwood Mac.  She was also the first woman to receive a platinum album for engineering on Blondie's AutoAmerican. Since then, Lenise has moved into post-production audio, beginning with the entire Disney cartoon catalog, eventually specializing in recording and editing Foley. She has also traveled the world for Dreamworks supervising and producing the foreign dialogue and vocals for "Shrek," "Spirit: Stallion of the Cimarron" and "Shrek 2". This rekindled her love of recording music, and she is now engineering and producing up and coming musicians as well as seasoned artists. Currently, one of her projects, a blues/rock band called the Primal Kings, is all-analog, recording and mixing to tape and cutting vinyl.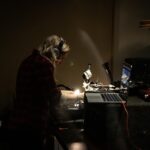 Robyn Raymond – Lacquer Cutter, Red Spade Records | former QA Engineer, Precision Record Pressing (Ontario, Canada)
Owner of Ontario based Red Spade Records, Robyn is the only female record cutter in Canada.  She cuts short-run, lathe cut records on a desktop Vinyl Recorder T-560, apprentices on a VMS70 and formerly worked in the QA department at a Precision Record Pressing.