Mixing for a live broadcast is exciting and challenging because anything can happen and it is up to the production teams to keep everything on track. There are a lot of elements involved: time, information, content, mic techniques, and crew. There can be many job titles involved depending on the size of the production and would include a broadcast engineer, audio assistants, and stage crew. Often broadcasts happen live from venues vs. a studio, adding the additional challenge of the venue's logistics and not blocking the view of musicians, conductors, and audience.
There are problems and challenges that happen every time. It never goes exactly as planned, being as prepared as possible and ready for the curveballs is key to make sure the production goes live to air on time.
This is your opportunity to ask professional broadcast engineers questions about their careers, jobs, and what skills you need to work in live broadcasts. Panelist include Mary Mazurek, Eileen Delahunty, Mark Travis, and Katarzyna Sochaczewska.
Ask the Experts – Mixing for Live Broadcasts
April 26 at 11 AM PST/2 PM EST
Moderated by Mary Mazurek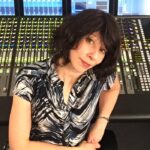 Mary Mazurek is a GRAMMY-nominated recording engineer. The Recording Academy awarded her nomination at the 61st Annual Grammy Awards in the category of Best Engineered Album, Classical. She is also a broadcaster and radio/podcast producer. Her work is regularly featured on WFMT Radio and WFMT.com. Additionally, she is a sought-after educator and speaker who enjoys contributing in the classroom and on panels and committees within her industry and beyond. She serves as a role model and advocates for women in the recording industry, which is currently less than 5% female. She loves sharing her sonic insights across disciplines.
Mary began her recording career in 1991 at University and Universal Recording, Chicago. Since then, she has engineered thousands of sessions for albums and broadcasts. Her credits include Alec Baldwin, The Chicago Chorale, The Civic Orchestra of Chicago, Charles Earland, Michael Feinstein, International Music Foundation, Justice Ruth Bader Ginsburg, Kronos Quartet, LA Guitar Quartet, Howard Levy, Lyric Opera, The New York Philharmonic, Yo-Yo Ma, Johnnie Hammond Smith, Dr. Lonny Smith, and many others. Her work can regularly be heard on WFMT Radio, Chicago, in syndication in the US, and throughout the European Broadcast Union.  Her recordings appear on the Bellissima, Cannonball, Çedille, Delmark, Lyon & Healy, MSR, Naxos, Random House, Sheridan, and Sounds True labels.
She is on the faculty of Columbia College's Audio Arts and Acoustics Department and DePaul University School of Music. She has also taught at The Illinois Institute of Art and the Merit School of Music. She has guest lectured at Cleveland State University, Ohio University, UC Denver, University of Illinois Urbana, and Northeastern Illinois University.
Mary is a voting member of The Recording Academy. She has served as a governor and task-force chairperson in that organization. She was elected the first woman president of the Engineering And Recording Society of Chicago and continues to serve as a steering committee member. She is a full member of the Audio Engineering Society and is the chairperson of the Diversity and Inclusion Committee. She is currently a member of the exclusive DPA Master's Club and an Educational Advisor for Leapwing Audio.
Panelists Include
Eileen Delahunty, Senior Producer – WQXR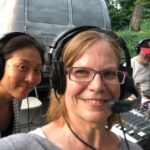 Eileen Delahunty started her radio days in Boston working on the morning show at WBCN. She moved to New York City to work in public radio on the Peabody Award-winning NPR show Heat with John Hockenberry as a producer and director.  It wasn't long before Eileen planted her feet solidly at New York Public Radio.  During her almost 3 decades at NYPR,  she's worked on countless programs and specials including; Selected Shorts, The Poet's Voice, Bloomsday on Broadway, Concerts from the Frick Collection, and The Next Big Thing.  Eileen has also produced and directed hundreds of live broadcasts from venues all over New York City including Carnegie Hall, Lincoln Center, Symphony Space, LPR, The United Nations, Bargemusic and across the ocean at the Lucerne Festival in Switzerland.  Sharing her skills and background, Eileen has mentored live broadcast crews in New Orleans, Louisiana and Louisville, Kentucky.
In 2009, Eileen started working with NYPR's new purchase: the classical station WQXR.  She continues to produce and direct the live broadcasts including the national series, Carnegie Hall Live.  She also produces and directs original music concerts out of NYPR's Jerome L. Greene Performance Space.
Mark Travis – New York Philharmonic Audio Producer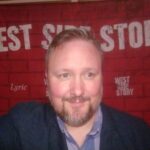 Mark Travis joined the full-time staff of the New York Philharmonic as its Audio Producer in 2011 and currently serves as the orchestra's Director of Media Production.  He has directed the orchestra's broadcasts, currently hosted by Alec Baldwin, since 2003.
With 25 years in media, he's just about done it all, serving as a writer, producer, broadcaster, lecturer, podcaster, artist, Multicam director, video editor and audio engineer. From 1999 to 2011 he served as a producer for Chicago's WFMT Radio Network, where he wrote and directed more than 800 nationally syndicated programs. He also has an extensive discography as a music producer, including three Grammy-nominated recordings by the New York Philharmonic. Other credits include projects with Carnegie Hall's Song Studio with Renée Fleming, Ensemble Connect, Handel & Haydn Society, Ensemble Companio, Living Music with Nadia Sirota—Pirate Radio Edition, the 92nd Street Y, the National Youth Orchestra, the Chicago Chorale, UMS, Interlochen Public Radio, Greenwich Choral Society, the Philadelphia Orchestra and the Milwaukee Symphony Orchestra. He also serves as a regular guest lecturer for Mannes College of Music at New School University and the Grand Piano Series in Naples, Florida.
Mr. Travis is a member of the NARAS and serves on both the Grand Jury and Radio Advisory Board for the New York Festivals International Broadcasting Competition. He has also served as juror and Music Committee Chair for the United States Artists panel in Los Angeles. He has been the recipient of more than 30 medals and trophies for his broadcast work, including the 2015 Grand Jury Prize and five best-director awards from the New York Festivals, and he was named a special honoree for his writing in the 2017 Webby Awards.
Katarzyna Sochaczewska Broadcast Engineer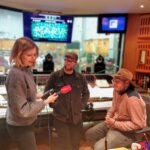 Katarzyna Sochaczewska is a Ph.D. student at the Department of Mechanics and Vibroacoustics, AGH UST in Kraków, Poland, and it was from here that she received her M.Sc. degree in Acoustical Engineering in 2017. Throughout her bachelor's and master's degree studies the primary focus of her work was centered around the field of binaural and surround sound recording and reproduction, while also taking in the general study of recording techniques and practice. This background has led her to her current area of specialization, namely that of multichannel audio, which, in turn, has resulted in her participation in various projects relating to ambisonics technology. These include soundscapes, IR measurements, and psychoacoustical research into spaciousness and localization. She has a strong interest in surround and 3D music production and is committed to its ongoing improvement, and this has been recognized by the industry in the form of her having received a number of notable awards for her compositions (AES Recording Competitions, Saul Walker Design Competition, 3D music production competitions). She is also a practicing engineer with experience in live sound, studio recording, and since 2017 has held the position of audio producer at the national polish radio station – RMF Classic. She was also the recipient of the SoundGirls Travel Fund 2019, and ASA CIRE grant 2021.