Australia SoundGirls – First Meet Up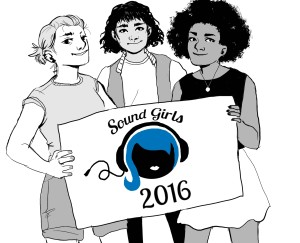 We are excited to welcome Toni Venditti as SoundGirls Chapter Head for Sydney Australia. We know Australia is a large country and hope to expand to other regions.
SoundGirls.Org's vision is to inspire and empower young women and girls to enter the world of professional audio and music production while expanding opportunities for girls and women in these fields, and to share resources and knowledge through cooperation, collaboration, and diversity. SoundGirls supports women working in professional audio and music production by highlighting their success and providing a place for them to connect, network, and share advice. SoundGirls.Org provides support, career development, and tools to help those working in the field advance in their career.
We invite you to join Toni for the first meet up in Australia in Jan.16th. Members will get to meet each other and determine the direction and needs of the chapter. Please RSVP to soundgirls@soundgirls.org.
Date: Jan. 16

Time: 11:00 am

Location:

Opera Kitchen

Lower Concourse Level,

Sydney Opera House, Bennelong Pt

Sydney NSW 2000
SoundGirls meet ups welcome all members regardless of age, gender, race, etc. to attend.