April is Sexual Assault Awareness Month
Calling All Crows and #HereForTheMusic has launched Sexual Violence Prevention online training.
A 90-minute training geared toward music industry professionals, but open to all, as well as a shorter, 75-minute music fan-oriented training for live music experiences. Purchasing access gives you 30 days to complete any course.
Stories of sexual violence in the music industry have been coming to the surface at an alarming rate, even during this pandemic. We've received requests for help coming up with new policies, codes of conduct, and language to share in solidarity.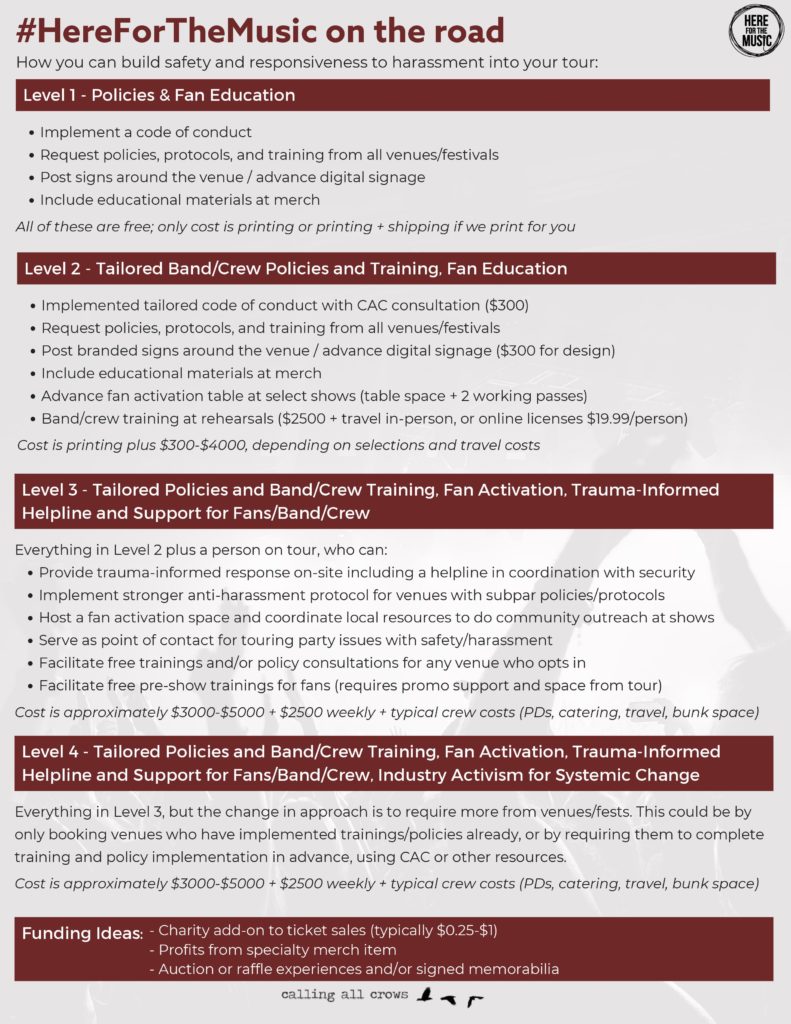 In response, we created a Here for the Music pledge so that music industry professionals can make a public commitment to taking an active role in making the music industry safer. From this pledge to our Sexual Violence Prevention and Response online training, we're building resources so that as touring and festivals return, we can rebuild our industry in a way that is safer and more inclusive.
Share the pledge and our Here for the Music campaign with your favorite artists, venues, and festivals using our digital toolkit.