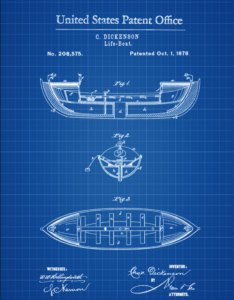 To say the very least: It's strange, strange times.  So many of us in this business has probably had months' worth of work obliterated.  Or worse. Well, as Hunter S. Thompson said, "When the going gets weird, the weird turn pro."  So here are some ideas about how we (as a community and as musicians, ourselves) can keep music and the people who make music afloat, alive, and a-thrive.  It's time to turn pro, weirdlings.
BUY MUSIC + MERCH.  Go as close to the artist as you can (IE: through their proprietary website or Bandcamp, rather than through Apple, etc.) and buy what you can afford.

SUPPORT THROUGH PATREON or DIRECTLY.  Decide what you can manage and pick one, two, ten artists to support at even $1/month.  Most musicians have a Venmo account, you bet they do. Send them some $$ directly.

BUY TICKETS TO LATER SHOWS, NOW.  Nothing lasts forever; not even the apocalypse.  Buy tickets to shows in, say, November 2020, or onwards, if you can.

IF YOU HAD TICKETS TO CANCELLED SHOWS, CONSIDER DONATING THE MONEY TO THE VENUE OR THE ARTIST ANYWAY.  If you can, of course.  Or even a portion of. Non-profit venues (like the Freight & Salvage in Berkeley) help by making your donation tax-deductible.

ASK WHAT WE NEED.  You'd be surprised – it might not (just) be money.  A friend went grocery shopping (gloves, wipes, mask) for me today.  (Thank you, Mimi. I hope you enjoy the kimchi.)

EMPLOY US HOWEVER YOU CAN.  Get creative with this one.  Many of us do/make things that aren't music.  (I need a new cutting board and just found out my local storyteller, Morgan, makes beautiful ones.)  Trades just got even more meaningful.

TRADE.  Put it out there.  What do you have to offer?  What do you need? Imagine broadly.  Bank for later, if that works for you.  Peer outside the dollar box. It's groovy out here, too.

HOST or PLAY a LIVESTREAM SHO. My beloved, Pamela Samuelson, says, "Even a bathroom will do"; meaning you don't need much space.  Live sound wizard Lolly Lewis explains, "People are listening through computers, so don't bother too much, as it won't end up mattering on the other end."  Up to you! Play a show yourself, or, if you're in quarantine with a musician, help them set one up, or if you're a platform with an audience, be the "online venue" for them.  Hit me up if you want help with this. Genesis Fermin and I just hosted a festival that currently has about 36,000 views (in five days). That's only to say: if a couple of buddies can pull this off, so can you.

CATCH UP ON ADMIN.

Register ALL your released songs with your PRO, with Harry Fox, Music Reports, etc.

Sign up at SoundExchange if you haven't.

Get all your music up on that Bandcamp page.  (Then tell people it's there.)

Fix + update your website and social media sites.

Type your lyrics and put them on your website or LyricFind.

Edit and organize photos for FB or your website.

Get your sound files properly named and organized.

Make a list of back-logged thank-yous and write them.

Clear your desk.  Clear your floor. Get through that stack of paper.  Goddess-speed.

Edit your back-logged videos.  Post them or calendar them for posting.

With my thanks to Rex Strother for many-a-reminder.

GET SOCIAL.  Pick one, two, ten artists and go boost their socials by liking, following, subscribing, etc., to their Facebook, Instagram, YouTube, Twitter, and on and on forever.  Invite folks to watch streaming shows. You get a cookie for making a post about someone's music, sharing a photo or video, and being sure to tag them. It's a cookie from my heart – easy on the belly and very low glycemic index.

AMPLIFY, CODDLE, or GENERALLY LOVE ON SOMEONE.  Professionally or otherwise. Boost someone's signal, as above, AND/OR If you're feeling stuck in your own terror, look outside yourself.  Ask what you can do for a beloved, a neighbor, someone you barely know. It feels good to help someone else feel good and it's fine to do that to make you both feel good.  (Thank you, Ash Fisher, for bringing me the best drawing ever.)

REST.   As you can.  As much as you can.   All those red Xs on the calendar add up to one big opportunity to SLOW…..THE….FUCK….DOWN.  Writing as your friendly, neighborhood holistic health practitioner (yep, that's what I do when I'm not making music… Did you know "there's a plant for that"?) this is actually one of the best things you can do to support your immunity.  Yes, move your body and yes get fresh air and yes eat nutritious food. But truly: the presence of calm + sleep (and absence of stress) do more for your immunity than most things you could put in your body. Now's your chance. Take that nap. Witch doctor's orders.

MOST IMPORTANTLY: TAKE TIME TO MAKE YOUR ART.  Once you're done making sure your life, your family, your business is OK – and even in between, as that's obviously a rolling concern –  USE THIS TIME. Practice. Play. Sing. Write. Stare. Listen. Be quiet. Take heart and let yourself be filled, even a little, even if it aches.
The world is not over; it's changing.  We will come out the other side of this, loves.  Even if we look like Jodie Foster in a wormhole while going through it.  From saxophonist Phillip Greenlief, "Conceiving of a future seems the first step to realizing it."  Chin up. Gaze inward and onward.
Here we go, together.
Yes, still.
Together.
---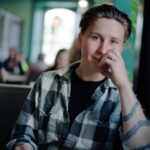 Willa Mamet: Singer and songwriter, Willa was born in a trunk and raised by performers of all kinds. She's made music since about that time, singing irrepressibly and playing piano and guitar. With her musical partner, Paul Miller, she recorded two albums, East Hill Road and Let Somebody Love You, both of which won the VT Times Argus "Tammy" Album of the Year in 2013 and 2015. Her next album will be born in Spring 2020. Meanwhile, she plays out sola, with Miller, and other beloveds, bringing her unique blend of rapier tongue and honey heart to her audiences. Hear the voice that Patti Lupone calls, "Heartbreaking. Musical. Contemporary and ancient."
Willa lives in Oakland, CA, with her beloved upright, her uncle's guitar, a whole lot of elderberry bushes, and her six-pawed cat. She travels. A lot. For music.