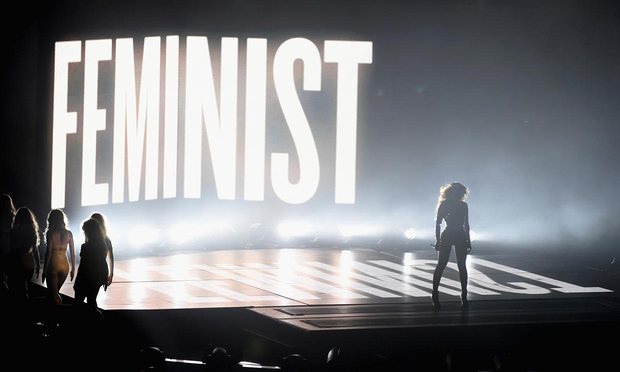 'Let's Change the Record': A Report on the Women in Music Business
'Let's Change the Record': A Report on the Women in Music Business Workshop at Westminster University
'We want to change the record, we don't want to rewind it, scratch it, whatever – we want to change it completely' Sally Gross
By Cinnamon Ducasse
On Thursday the 19 th of May, Sally Gross of Westminster University, Andy Inglis (5000 mgmt) a music manager and music business consultant working in conjunction with Daniel Nordgård from the University of Adger in Norway, invited five accomplished and experienced music business professionals to come and share their wisdom with eleven younger aspiring music business people. The difference between this workshop and almost every other event in the music industry, however, was that no men were invited, so the only men in attendance were the two who had instigated the event. As Andy stated, the rationale for the project was that since 'people who look like him' (middle aged men) dominate 95% of the industry and, until recently, there had been no initiatives which address the specific problems – or rather the realities – of working in the music business as a woman-identifying person as well as no special provision for those who enroll on music business courses – they thought it might be a worthy experiment to create a female-dominated environment in a university classroom for a day. So they joined forces with Sally Gross's Westminster-based initiative, Let's Change the Record, to make it happen – and this is how it went…
Sally Gross, who is the program director of Westminster's MA in Music Business Management, opened the day with a short discussion of inequality in the music industry, explaining the project and its intention 'to change the record, we don't want to rewind it, scratch it, whatever – we want to change it completely' to a party of eagerly nodding heads. She then opened the session with an ice-breaking game that engaged three groups in a collective, creative activity. Each wrote a poem, a song or a story together, and performed their product to the rest of the class. Afterwards Sally asked the groups how they felt working together, if they had any conflicts, and if they felt that they all contributed equally to their production. Some said they divided up parts equally, others worked spontaneously; but the whole group smiled and laughed affirmatively when Sally double-checked 'so you all collaborated equally and peacefully?' We couldn't help but notice how excited, open and supportive the group seemed together, and it didn't seem surprising that they managed to create something together without feeling dominated by each other. As one speaker said, 'how exciting to be in a room full of so many women!' And it seemed that sentiment was shared.
Once the ice was broken, we got to serious business with Sally Gross giving a no-nonsense lecture about one of the most notoriously complicated aspects of selling music: copyright, 'the fundamental system of making money out of music'. She gave a history of copyright that also served as a history of the industry, linking it to the history of contracts – which, she pointed out, is of course the history of marriage. Sally's history situated women's long struggle for equality within the history of the music industry, as well as showing how that struggle also manifests today. We talked about how women get dominated in creative scenarios, particularly when male producers claim to have specialist technical knowledge. We acknowledged that Bjork has recently come out about this, and that other successful female artist such as Grimes has also come out about sexual abuse in studio settings. This led one participant to ask about Ke$ha's sexual abuse case, and a long group discussion about sexual abuse and misconduct in the music industry followed. Sally commented that Ke$ha's case was very badly handled and that bad lawyers were again taking advantage. She gave serious advice to anyone who finds themselves in a similar situation to speak out about it as soon as possible and try to create as much of an evidence trail, from as early on, as possible.
Emily Moore, founder of international management company Southern Bird, then gave a seminar on management. She began by telling us how excited she was that this was the first time she'd ever spoken to so many women and, pointing at Andy said, 'you old men, you're on your way out!' She then gave us her story and talked about being intimidated at first, but just going for it and finding that ultimately 'it's not that hard', and that we shouldn't let anyone tell us we can't do it. She gave some general advice about managing, which Sally pitched into as she herself is an experienced manager, and then Emily opened up the discussion to the floor.
There were lots of young managers in the room who shared their experiences and advice about asserting themselves in companies of older men, and asked Emily for hers. We discussed the importance of trust and intimacy in managerial relationships, and that women can get pigeonholed as better managers because of their 'maternal' instincts. While no one wants to be pigeonholed, Emily talked about owning those skills and the fact that a manager, whatever their gender, should be looking after their artist(s) because the record industry is a brutal landscape and artists' mental health often suffers. However, we discussed that when working with other business people, you are also required to be assertive, even intimidating – as Sigríður, a participant from Reykjavík said 'the older guys I work with, I think they're all scared of me'. We all laughed, but the point stands that women in the industry have a difficult balance to strike when dealing with men's expectations.
Our next speaker was Hannah Overton, general manager at Secretly Group for the UK and Europe, who came to give a lecture about record labels. She told her fascinating story of writing letters to record labels while studying Physiology at university, until eventually she got a secretarial job at Beggars, which eventually led to her working in A&R and ultimately where she is today. She talked about the major changes in the industry throughout her career and we discussed the effects of streaming and Daniel chipped in with some insights from his own research.
Like Emily, she wanted to stress that the skills and knowledge required to work in the industry are not mysterious or special, but easily learnt. She explained that after getting a job doing A&R for a publishing company, she bought some books about publishing and taught herself at home. She also confessed that her biggest regret for her early career was not asking enough questions, and she urged the group to keep asking questions and thinking creatively rather than being intimidated into silence, 'because you'll never know everything and no one does'.
We then heard from Rosie Arnold, executive producer and music programmer at Norwich Arts Centre as well as director, programmer and production manager of Norwich Sound & Vision Festival. On top of this she also runs a small label, Gravy Records and plays in the band Graceland. Rosie's story was equally fascinating and hilarious, involving her strolling directly out of a dead-end desk job in an insurance company and into the Norwich Arts Centre, where she went from bar staff to lighting technician to executive producer and programmer. A pattern was definitely emerging of young women taking bold risks to get what they want out of life – Rosie's best advice was 'if you want to do something just ask if you can do it', because that's how she got to do what she loves doing.
Rosie told us all about the Norwich Arts Centre and running venues. She explained how arts funding can help venues take risks with new artists and experiment with new possibilities, and give them the space to take good care of artists and keep standards high. She told us that she makes a big effort to book women artists and particulary electronic ones, and when asked if it was difficult to find them she answered 'not at all, they're out there and they're just being ignored'.
Our final speaker was Jess Hamilton, a songwriter with a long history working in publishing, who is very happy to have recently signed a publishing deal herself and pursue a more creative career. She was able to talk to us about being on both sides of a publishing deal, and explains how publishing deals can benefit artist but how publishers can also be hard to deal with because they look for certain generic models for success, which can also perpetuate sexism and male dominance in the industry. She gave the example of male publishers privileging bands made up of four white men, giving them massive publishing deals even though they aren't producing interesting music and unsurprisingly they don't actually see any success.
She also talked about women receiving less money in publishing deals, and less respect as artists in general, for example Taylor Swift having been taken more seriously as a songwriter after Ryan Adams covered her work – as Sally said, 'it's as if only now we can say that she can write a good album'. We also talked about how there are relatively more women working in publishing than in other areas of the industry, and Jess said she felt that it had become a kind of 'designated area' for women who wanted to work in music rather than a more accessible industry.
---
Finally Daniel asked the group for general feedback on the day. Participants said that they felt comfortable, intimate and informal, and that they felt they could ask questions. We also discussed trying to invite a more diverse group of women in future. A few participants also said that it was a lot to fit into a day, and it could have taken place over two or more days, which was echoed by a resounding 'yeah' from the group. Everyone was very tired by this point and more than happy to head to dinner together where they could get to know each other and swap Facebook details – in fact, a Facebook group was set up by participants who wanted to create a platform for them all to share wisdom and continue to support
Afterwards, we asked speakers and participants to comment on their experience of the event, how it fits into their careers and how it made them think about the future for women in music. We were not surprised that they had a lot of insight on this matter, and felt that in future we should give them more control and space, by opting for more of a colloquium or seminar format for example.
Jess said that she found record companies to be masculine environments with few opportunities for non-white people, who are boxed into 'urban' spheres, said that she was relieved to leave, but that she really hopes she can work with more women in the future of her career.
Kiera, who plays in a punk band, also said that in her experience of smaller and more DIY labels, the same structural inequalities based on class, race and gender seemed to play out, and she had felt disempowered by 'professional' men. She said she felt overwhelmed by learning about the realities of the industry, but was also inspired to meet so many women getting on with it and making changes.
On the other hand, Anne, a participant from a Danish record company said that she had worked in female-dominated environments, found her gender didn't play into a lot of her day to day business interactions, and reflected that the situation may be better in Denmark, though she did find that ageism was a big factor.
Lyra, however, found that in the world of venues and promotions in Copenhagen she had to deal with a lot of overt sexism regularly. In response, she co-founded collectives which challenge this directly and work towards creating safer spaces for women, queer and non-binary people and felt that these initiatives had immense impact on those peoples lives. She also felt that racism was a big issue, which needed to be dealt with simultaneously.
The general response was excitement and optimism towards the creation of exclusive spaces for women to go through their problems together, but some, like Anne, felt that young men should also be included in these discussions and made aware of the problems that women face and how they can and should participate in solving them. So we have a lot to think about in terms of how to proceed, and know that we have a lot of enthusiasm and support from young women who are ready to change the record completely.
'I think it's always encouraging to meet people who share similar interests and them all being female too is just another thing in common which made it that little bit even more special! Super initiative and great speakers and really interesting discussions!' Bettina, Westminster MA Audio Production Student.