SoundGirls Intro to Soldering – Los Angeles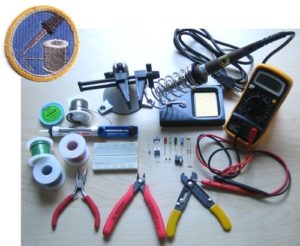 January 6, 2018
4:00 to 8:00 pm
5656 Hollywood Blvd.
Los Angeles, CA 90028
Ages 16+ Open to all genders and non-binary people
$40
Space is limited –
Financial assistance available email soundgirls@soundgirls.org
Soldering is a necessary skill for audio engineers and techs. Being able to make and repair your cables can get you out of a tight spot and save you money. We are going to go through the basics of soldering, and we will build mic and guitar cables. If you do not have a soldering kit – we have loaners.
Required Tools to Bring to Class
Soldering iron at of least 25 watts + power rating
Soldering iron holder
Damp soldering iron tip cleaning pad (often a sponge one supplied with iron holder) or Brass Wool
Wire stripper/cutter, sharp Knife (pocket knife, box cutter, small hunting knife)
Solder – Resin core, not acid core.
Optional Basic continuity meter (Multimeter) or cable tester (1/4″ and XLR)
You can purchase an inexpensive soldering kits on Amazon.
This class will address the knowledge and techniques required to produce high-quality manually soldered joints and provide an overview of the basic manual soldering equipment and the proper safety precautions for soldering.
You will be able to take your finished mic and guitar cables home to continue practice soldering.
---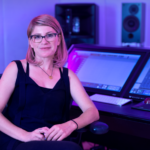 Instructor: Erika Earl is the Director of Hardware Engineering at Slate Digital where she directs teams and engineers in the technical development of hardware products from concept to launch.