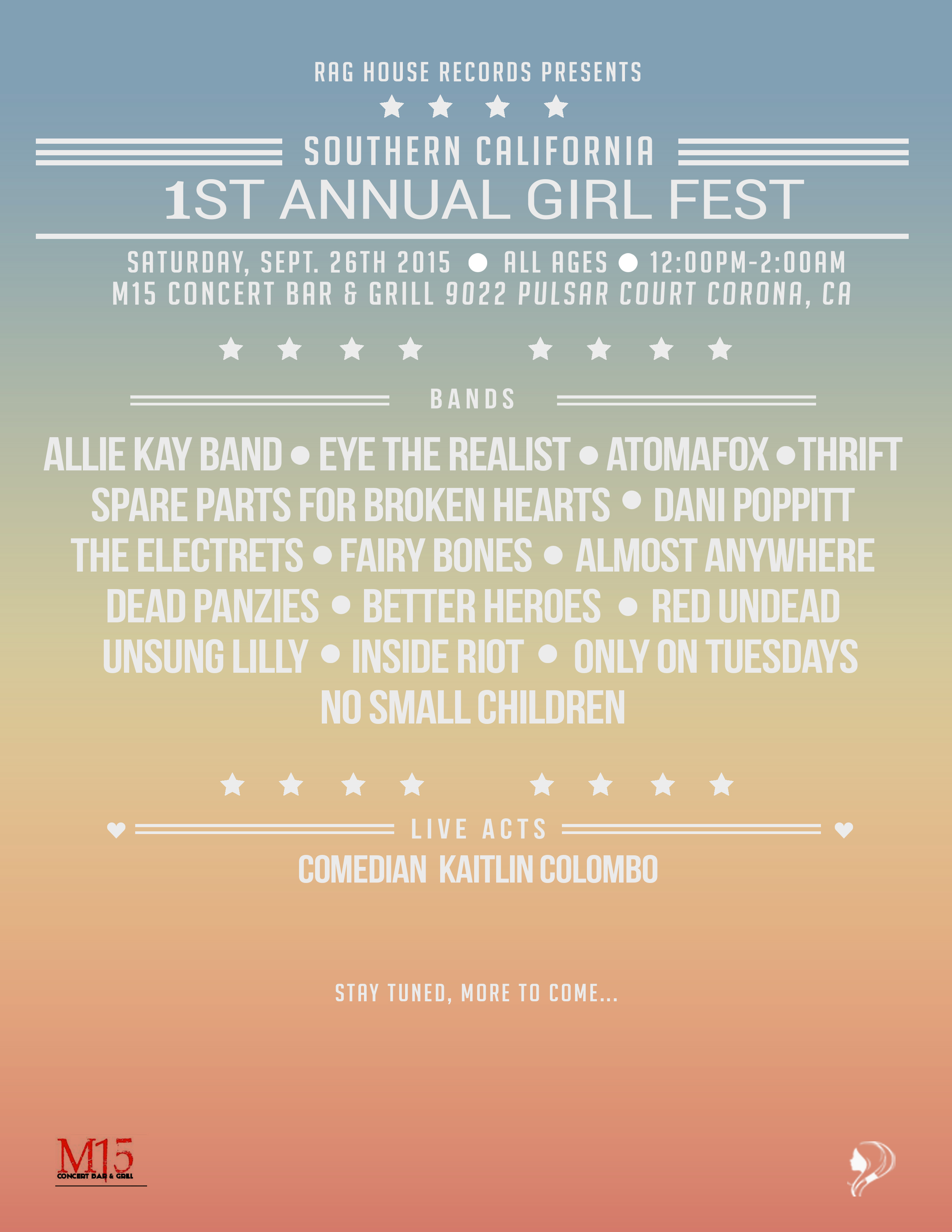 SoundGirls.Org has been invited by April Duran of the Southern California 1st Annual Girl Fest to assist with the sound.  April is the founder of Rag House Records an all female – all genres record label, has worked for Live Nation and at The Wiltern, and graduated from the Musicians Institute Hollywood – Music Business program. She is now launching the Southern California 1st Annual Girl Fest.
The Southern California 1st Annual Girl Fest will be on Saturday, September 26th, 2015 in Corona, CA at M15 Concerts. The festival will be indoors and start at 12:00 pm – 2:00 am showcasing female bands, singers and female influenced bands of all genres. There will be a women's car club, women's motorcycle club and proceeds will benefit a nonprofit for abused girls.
SoundGirls.Org members will have the chance to work sound for the event with the venues house engineer Ozzy. Ozzy has been working for M15 for four years and is excited to be hosting us.
This is a great opportunity for our members that need hands-on mixing experience and at the same time will help support The Southern California 1st Annual Girl Fest.  Volunteers will be required to attend a meeting at M15 Bar & Grill before the event – TBA. Load In time TBD.
SoundGirls.Org would like to set up a table at this event, and we are looking for volunteers to run the table.
Please contact Karrie at soundgirls.org@gmail.com if you are interested in volunteering to work this event or running the table for SoundGirls.Org.
View the M15 Bar & Grill Tech Specs