by Victoria Boyington
When running sound you may be tied to the board for long extended periods of time. Having a survival kit with your needed personal accessories is a must. Here are some suggestions for what might go into that bag: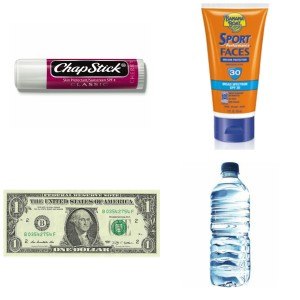 Food: Lots of snacks, water and coffee. Venues may take care of you, but do not expect it. Have your own food and water just in case.
Chapstick: Especially if you are working an outdoor gig.
Sunscreen: Again, especially if you are working outside.
Extra change of clothes: Things happen -having an extra change of clothes handy can be a lifesaver.
Cash: You won't always be able to use a card. Many places will only accept cash, so have some handy.
Other accessories: Hairbrush, toothbrush, something to read for downtime.
Many times we do not get a break, so remember to take care of you.
---
In other news, California Women's Music Festival and SoundGirls.Org is bringing the Live Sound Camp for Girls to Northern California. SoundGirls.Org Live Sound for Girls is a one-week camp for girls 12-18 years of age, who want to learn about live music production. The camp curriculum was designed by veterans in the industry and teaches the skills and technology to run live sound. Working in small, collaborative and hands-on groups, the girls learn:
Live Event Safety
Stage and Audio Terminology
Signal flow, Setup and Wire PA Systems
Input lists, Stage Plots
Microphone Techniques, Wiring Stages
Line Check, Sound Check, Mixing
Running and Working a real show
The week ends with the girls producing and running a live show at a local venue. Each afternoon the girls will set up and mix local bands. The girls will also receive a SoundGirls.Org t-shirt, a tool kit, and a copy of "The Girls Guide to Doing Sound". Lunch will be provided each day. Financial assistance is available.
Camp Dates and Times:
June 20 – 24, 2016
9am – 3pm daily
Rock & Roll Warehouse
501 Bitritto Way
Modesto, CA 95356
COST $200 – Financial Assistance Available
Early Bird Registration – $175 until April 30th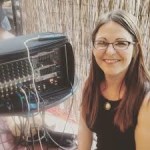 Victoria Boyington is the Founder of the California Women's Music Festival. Victoria is passionate about building community in Fine Arts.