Event Detail
The Benefits of Recording your Live Mix With Diablo Digital
The Benefits of Recording your Live Mix With Diablo Digital
The Benefits of Recording your Live Mix With Diablo Digital
"It's live. We get it!" We understand the special demands of live audio and the importance of high-quality and reliable audio capture and playback because we have about sixty years of live audio engineering experience between us. We are intimately familiar with the daily grind as it affects both engineers and gear. Our mission is to provide a tool to every engineer and artist that will be easy to use and help them hone their craft. We have found that having the ability to playback recorded tracks has allowed us both to improve as engineers, even after all of these years! It's also given us opportunities to engage directly with our clients in refreshingly constructive ways.
Topics we will cover
Why recording & multi-tracking your live show is important? Why Multi-Track vs just recording your mix? Why recording your show for playback is important? What avenues do recording live shows have for both professional growth and revenue? What are the legal parameters of recording (who owns the recording) What are the best practices for recording a show? Many Digital Consoles allow you to easily record pros – cons? What is an inexpensive and easy solution for recording? Backups and more.
Join us for a webinar with Brad Madix and Greg Price of Diablo Digital
August 7 at 11 AM PDT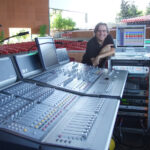 About FOH Engineer Greg Price: As a live-sound engineer, Greg Price has worked with some of the biggest rock bands around. In addition to Ozzy Osbourne and Black Sabbath, Greg has mixed everyone from Kiss, Chicago, Aerosmith, and Van Halen right through to Rage Against The Machine, Limp Bizkit, Velvet Revolver, and Foo Fighters. Price also spent a very memorable eight years with Glen Campbell in the 1980s and even earned a few pop stripes a decade ago when he engineered for Hannah Montana (aka Miley Cyrus), Christina Aguilera, and the Cheetah Girls. Read More Here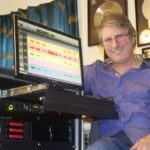 About FOH Engineer Brad Madix: Award-winning, Grammy-nominated live, broadcast and recording engineer since 1984. Clients include: Florence + The Machine, Linkin Park, Rush, Jack White, Beck, Van Halen, Shakira, Alanis Morissette, Jane's Addiction, Jessica Simpson, Rage Against the Machine, Shania Twain, Def Leppard, Bruce Hornsby, Queensryche, Lynyrd Skynyrd, Journey, Marilyn Manson, Mr. Big, Jerry Cantrell, Smashing Pumpkins, Veruca Salt, Suicidal Tendencies, Slayer, and Psychedelic Furs. FOH Interview with Brad Madix