When:
November 15, 2017 @ 7:00 pm – 10:00 pm
2017-11-15T19:00:00-08:00
2017-11-15T22:00:00-08:00
Where:
Emerson College
5960 Sunset Blvd
Los Angeles, CA 90028
USA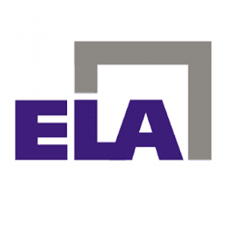 Join us for a recording of  the podcast Mix Notes from Hell
A pro audio podcast that isn't all gear talk. it's all about people, process and production."An around-the-watercooler discussion about the music recording business with professional producers, mixers, and engineers."
Listen to past episodes here
Podcast Hosts
Richard Furch: LA Based mix engineer and owner of MixHaus Studios and MNFH Regular
Matt Hennessey: Chicago-based producer, engineer, mixer, owner of VSOP Studios, Former NARAS Chicago chapter president, current NARAS Trustee, and MNFH Regular
Will Kennedy: LA-based producer, engineer, mixer, owner of Studio P, and MNFH Regular
This episode will center on growing your career with perspectives from people at different levels in theirs. Guest include Jett Galindo, Shivaun O'Brien, and Ali McGuire
Jett Galindo LA-based mastering engineer at The Bakery, working with artists Bette Midler, Randy Travis, Nile Rodgers, Roberta Flack and Gustavo Santaolalla, to name a few, Jett carries on the legacy left behind by her late mentor, mastering legend Doug Sax (The Mastering Lab).
Shivaun O'Brien  former manager at Sound City Studios, (featured in the "Sound City" Dave Grohl documentary), co-owner of Platinum Samples, and Traffic Management  at Vintage King, recording engineer
Ali McGuire is a L.A. based recording and mix engineer, producer, and live sound engineer working with artists such as Grammy nominated artist Fetty Wap, Post Malone, T- Wayne and more.