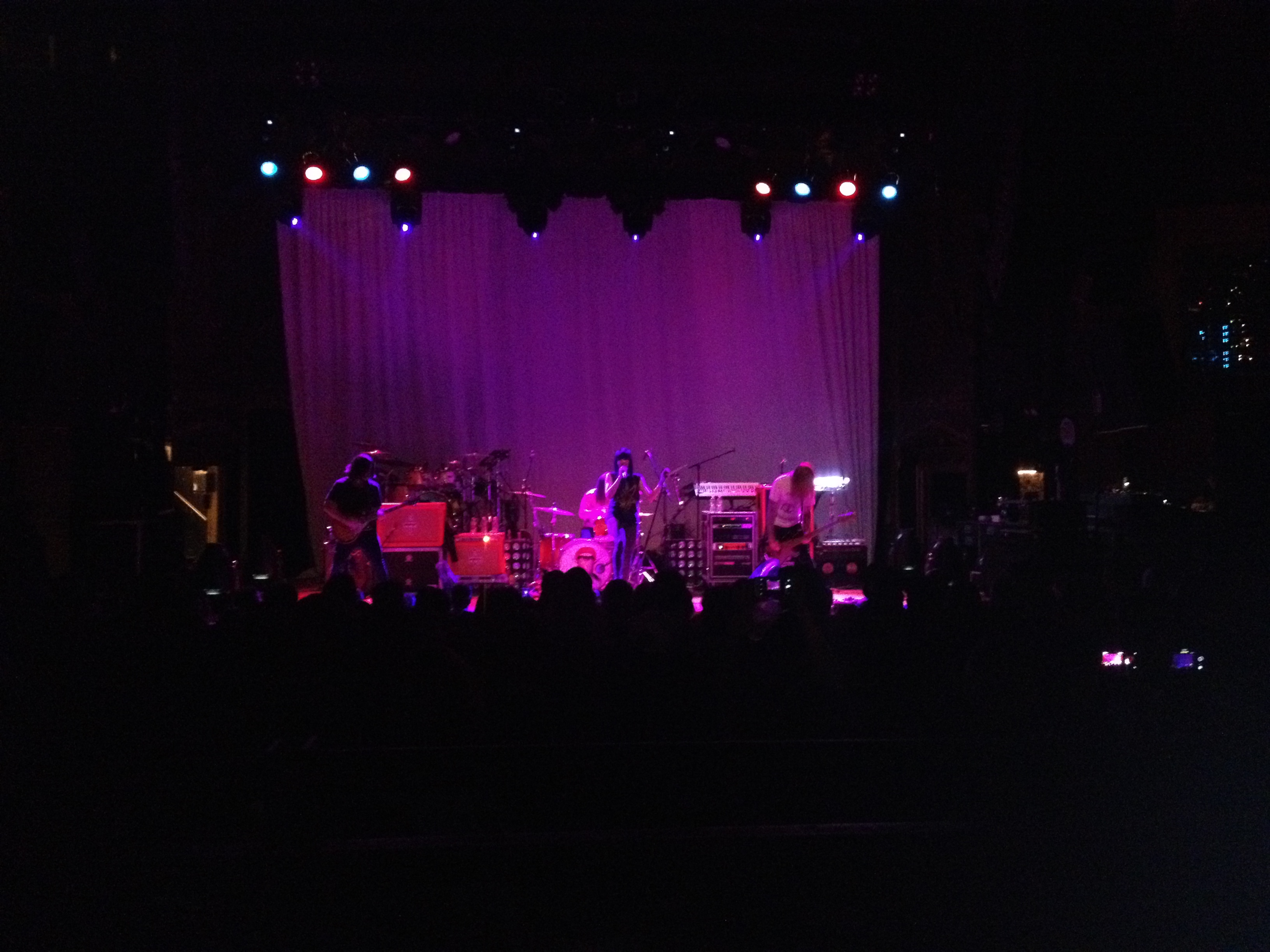 By Chez Stock
Everyone loves a good disaster flick. The scenes where all hell breaks loose and limits are tested. We've all been there. The show starts and all of a sudden, you lose part of the PA, or probably more commonly, you lose an input on stage… but that's boring, let's talk about a big disaster. A show stopping moment where all eyes are on you to make it work…
My first big catastrophic moment in live sound was many years ago. I was relatively new at FOH teching, only my second tour as FOH tech. I was on a short tour with a popular indie band, who's FOH engineer was also the TM, the studio engineer, the band manager and of course, friend of the band. We've all met that guy. Like most guys like that, he had a lot of demands not based in reality. But as a tech, I've learned that you don't really get to say no to your engineer/tour manager/production manager, even when what they're proposing is a very bad idea.
I had been trying to convince my engineer that he didn't need this one particular Waves plug-in that wasn't already on the Profile. Somewhere in the advancing process with the sound company I worked for, they had missed his request for this specific piece. When my offers of substitutions were dismissed, I tried reasoning with his techie side. Updating the Waves bundle on the Profile was easy, sure, but certainly not recommended for a show day. If something went wrong, we would be in a time crunch. He somewhat relented, and we went through soundcheck. Then, all of a sudden, after our second support band had finished soundchecking, he told me that he absolutely could not live without that particular plug-in, and I needed to get to work.
Again, I protested that this installation shouldn't be done on a show day and certainly not after soundchecks! But he wouldn't take no for an answer. So I called up the shop and downloaded the appropriate plug-ins from the server and went to work uninstalling the old bundle and installing the new. Everything seemed to be working just fine. I finished installing the new bundle and opened up everyone's files and tested to make sure everything was still functioning. I called my engineer on radio and let him know I was finished and ready for show.
The show started, and our first support band started their set. The band had their own FOH, so I was just monitoring the system when I saw the dreaded blue screen of death crop up on the console. Frowntown. The console was semi-functional at this point. We could not control anything on the desk besides faders. Thankfully, he was using external fx processing, so he was able to finish the show with relative ease. I called in the situation over the radio on show channel and asked my engineer to come to FOH during set change.
During set change to the second support act, I restarted the desk. The console would not boot up. I turned off the desk again, reseated every cable in the chain and restarted the desk. Still nothing. I opened up the FOH rack and checked DSP and reseated them all for good measure. Still nothing. I got back into the FOH rack and reseated the cards. Still nothing. At this point, I had called the best troubleshooting tech at the shop and asked for advice. Was there anything else I could have missed in my troubleshooting process? Unfortunately, I hadn't missed anything. He gave me one last piece of advice. Donkey kick the side of the FOH rack. Seriously. Unfortunately, that jostling didn't magically reconnect some hidden air gap.
I looked to my engineer and told him it was time for plan B. He asked me what plan B was. I said, "monitors from FOH, or FOH from monitors." He looked for a second like he was going to kick the rack as well, but then he snapped out of it and said, "monitors from FOH". All the while through this whole process, the second support act had started their set sans FOH. Kinda insane, but also kinda badass. Now that's going with the flow! Now I had to tell the support act's engineer that not only were they not going to get FOH tonight; I also needed to kill his monitor mix so I could get a head-start saving presets from the headliner's monitor file. He just laughed, hit his mute group and said fuck it!
So yes, now the second support act is playing a show with no monitors, no FOH. Badass.
Back to FOH, we start building the monitors from FOH file. The monitor engineer had gone to tell the band that they were going to need to wing it tonight. They would be on wedges, not ears as it was too dangerous to mix IEMs from FOH without a soundcheck. The band agreed and we went to work. For the first time in over an hour, there was house music in the PA as we prepped the file. A quick ringing out of wedges through talkback and we were ready for the show to start.
The first song was a little rough. Feedback here and there while adjustments from a FOH file to a monitor file were dialed in. The monitor engineer and I stayed on clear com for the first 4 songs-relaying cues to the FOH engineer. I'm pretty sure I had a migraine at this point.
The show ended and honestly; it wasn't too bad. The band was able to have a great show on wedges, and the FOH guys eventually relaxed and got into the groove. I don't think any of us would ever choose to do a show in this manner, but when push comes to shove, these are the moments that separate the weak from the strong. I hadn't been able to fix the console, but I was able to offer a way to "save" the show. In this case, we pulled it off and honestly, the audience probably had no idea.
The tour continued with a replacement FOH rack brought in. The engineer never mentioned that plug-in again. About a week later, the rack made it back to the shop. The shop techs ran the console through the gamut and determined that the motherboard had failed, and there was really nothing we could've done to fix it. It's time had come, and the installation process had pushed it over the edge.
Fucking digital audio eh?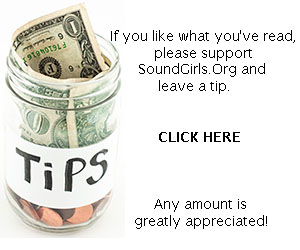 Copyright © 2015 SoundGirls.Org