By Victoria Boyington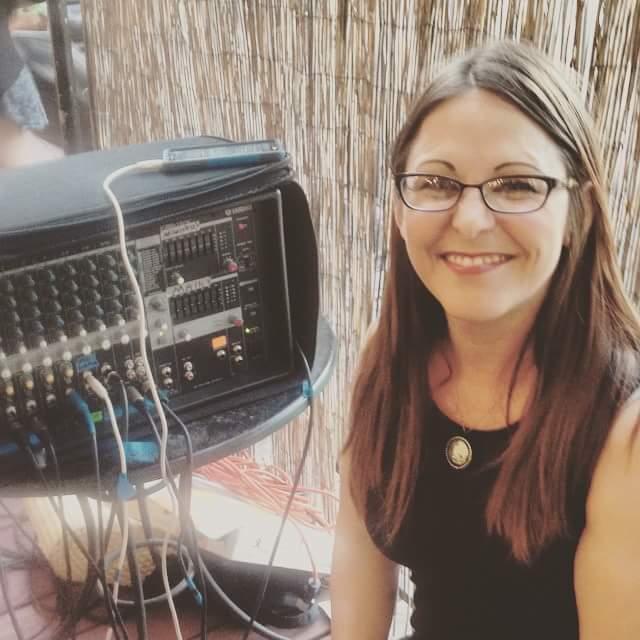 My journey into the world of sound engineering started this year when it became apparent that The California Women's Music Festival was going to host shows throughout the year. I invested in a good quality sound system and got to work. I have read a bunch and learned so much from working hard each show to make it better than the last one. Each show I learn something new, another way to patch or label, another set up that works better, the list goes on and on. Here is a revelation I had at a show I recently ran sound for.
Front of House is similar to crowd control because you control how and what the audience hears. As the FOH engineer, you have the ability to make or break a show. You have the power to make it impossible to hear the performer or make it the best concert ever. I have watched the audience become mesmerized by a performer based on my ability to enhance the sound with simple tricks like pulling up the volume during a solo or adding the right level of reverb on vocal. It has been my greatest pleasure to have people in the audience tell me "that was the best I have heard that band play". I know it was the band, but also my ability to orchestrate the right levels and volumes to enhance the listening experience for the audience.
Sound monitor engineering is analogous to directing the band. You make your musicians play better when you dial in each performer's sound. It has been such an amazing experience watching performers perform better because you have made it possible for them to hear themselves. I am in a couple of bands and perform solo and the ability to hear yourself can really change your ability to perform. As a performer, it is your lifeline. It is necessary that you hear yourself so that your performance is the focus and not the level of your monitors.
This month's blog is not to inform you of any great revelation about sound but to celebrate my journey as a Soundgirl with all of you. You have all inspired me to rise to the occasion.
Copyright © 2015 SoundGirls.Org