Do you have two amazing musical tracks you want to blend together? Perhaps you have two parts of the same song that you want to seamlessly transition between. Well, I've narrowed down my three favourite techniques to make your track as seamless as possible.
Silence
Creating silence on the last beat of the bar (or in some cases the entire last bar) can build anticipation and allows you to change effortlessly into a new musical idea. For best results, I'll often add in a drum beat or bass line from the original idea but edit it differently during the bar. Silence as a transition technique is often heard in dance and electronic music, and I often find it the most effective in high energy tracks.
Slow Down
The next technique is to use the slow down effect, which essentially slows down the pitch and creates a very versatile sound effect. In Logic, you can do this by adding in a fade at the end of an audio clip and right-click on the fade and click 'slow down.' This is a very easy and interesting transition between two sections, and it can often blend two ideas nicely together.
Incorporating One Idea Into the Other
Combining ideas together can often be very rewarding to listen to. Especially when your initial idea is nearing the end, adding a bassline or carrying over a drumbeat from your new idea and can often be a great transition.
I hope this was helpful to anyone struggling with transitioning between different sections in their music. The best thing is to play around in the mix, and sooner or later you'll find something that blends your ideas and tracks together well.
---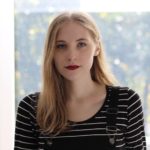 Jen Athan is a composer and producer based in Glasgow. Her work spans many different styles and genres and typically features her love of sampling and experimenting with new sounds. She has written music for theatre shows and short films and enjoys creating music to accompany a narrative.