This year marked the 3rd annual California Women's Music Festival (CWMF) at the Gallo Center for the Arts in Modesto, Ca. This year's headliners were Grammy Award Winning Recording Artist Paula Cole, Ruff Records Recording Artist, Samantha Fish, Rock Against Trafficking Winner and Recording Artist Dilana, All-Female tribute band Zepparella, Traveling/Touring Band Urban Pioneers, and Modesto's Own Big Earl and the Crying Shame. Other featured performers Shirlee Temper, Hoity-Toity, 4th place winner of American Idol, Jessica Muese, LA Award Winning Singer-songwriter Marirose & the Gypsies, Sweet Taunts music and Shelby Lanterman. Overall the show and the performances were amazing.
According to the Huffington Post, (Music Festivals Glaring Woman Problem) women make up half of the attendees at festivals while all male act headliners made up anywhere from 66% – 93% of the booked headliners. Last year, Coachella did not feature any female or female fronted headliners, this year will feature Beyonce in a headline slot. Because of the lack of female fronted festivals, CWMF is an important addition in the global landscape. We are grateful for the continued support of women who continue to assist in bringing this festival to life.
The impact is felt by the performers who play each year. Performer Shirlee Temper had this to say about CWMF "I've had the pleasure and honor of participating in the Women's Music Festival run by women and for women. And as a woman, I can tell you that I am very pleased and proud to see women at the forefront of such grand endeavors. I think that as women we all face certain challenges regarding holding and having power. It does my heart and spirit good to see women empowered and in charge. Rest assured we rock!" Gretchen Menn said of her experience "Female artists account for an important group of innovators and talents in the music industry. It is such an inspiration and honor to be a part of a festival whose aim is to celebrate them".
SoundGirls that attended the Live Sound Camp for Girls during the summer and  local SoundGirls came to volunteer and intern at the festival. This year California Women's Music Festival offered internships through local colleges. Specifically, University of the Pacific Music Management Program whose students interned in a variety of jobs including budgeting, promotion, and backstage assistance. We incorporated young women from Central Valley High School in Ceres, whose student-led video program provided an all female video crew of sophomores and juniors in high school. The video is currently being edited and will soon be used as promo. Central Valley High School also provided an all-female photo crew.
This was a significant step in fulfilling our mission; providing internships to local high schools and colleges to create opportunities for women to learn about running a live festival. A 17-year old student intern from Central Valley High School stated " It was an amazing experience. I never knew how much effort goes into a show. I was blown away by the performances and was so glad to be a part of it. I wish there were more shows like this so that more women would get the chance to perform."  Another 16-year old student stated that "the lessons I learned from being able to shoot photographs of national headlining performers up close was so valuable. Many young people would like to be involved in photography at festivals but can't get in because the opportunities are not there. This festival gave me the opportunity to use my skills doing what I love to do. Thank you."
Jessica Meuse had a great experience working with our volunteer students "It was a wonderful and welcoming experience to be part of the CWMF, and I look forward to getting more involved and performing again in the future. And it was just a fun event to play at, it was refreshing to see the youth and local students so willingly involved in the festival. They pulled it off and did an amazing job."
CWMF Treasurer, Christine Lewis said, " it was a great opportunity for student volunteers from University of the Pacific Music Management Program to gain hands-on experience in all aspects of running a festival including managing tables, selling merch, assisting the board members and helping with setup and hospitality for national headliners."
CWMF founded in 2014 to bring the community together to celebrate women in music and to partner with other women's organizations. Women across the globe are making sure their voices are heard and are coming together in solidarity. We are starting to see more and more women's festivals pop up across the country giving us a way to process what women are experiencing and facing. As CWMF continues to evolve, we hope to expand through California reaching new communities and establishing new partnerships. Please feel free to get in touch and get involved. We are currently taking submissions for our radio hour on Female Frequency and RadioNowhere903.com. We are also open for submissions to play our festival and benefit shows throughout the year. cwmusicfest@gmail.com
---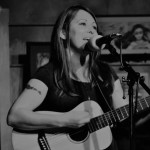 Victoria Boyington: Inspired by a documentary on Gloria Steinem, Victoria created the California Women's Music Festival to cultivate a future for women in fine arts and business. Victoria blogs about Women In Music and occasionally Music Education.
About Victoria: Victoria holds a BA in Psychology from the University of California, Santa Cruz.  She is a singer-songwriter, musician, performing with several bands- one of which specializes in children's music and is targeted at pre-school age children.  Victoria is passionate about building up the community through Fine Arts and making the arts more accessible.