May
30
Thu
Career Paths in Recording Arts

@ Muscians Institute
May 30 @ 7:00 pm – 10:00 pm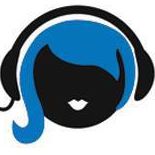 Career Paths in Recording Arts
Panel Discussion on Career Paths in Recording Arts.
Join us for a panel discussion and Q&A featuring some talented women working and succeeding in the world of recording arts. The evening will end with a casual mentoring and networking session.
Date May 30, 2019
Location: Musicians Institute

6752 Hollywood Blvd, Los Angeles, CA 90028

7 pm to 10 pm
6:30 to 6:55 PM Arrive and Check In
7 pm: Panel Discussion
8:30 pm: Q&A
9:15 pm: Networking
Moderator: Erika Earl has been working in the professional audio industry for over 15 years. She has worked as the Director of Hardware Engineering at Slate Digital and has held key positions in the audio industry: Chief Tech at The Village Studios, working in live sound, and quality control and repair for leading audio manufacturers including Drawmer, Focusrite, Tube-Tech, and Daking.
Panelists
Lenise Bent – Producer/Engineer

Producer/engineer LENISE BENT is one of the first women recording engineers and has worked on many iconic records including "Aja" by Steely Dan, "Breakfast in America" by Supertramp and "Tusk" by Fleetwood Mac. She was also the first woman to receive a platinum album for engineering on Blondie's AutoAmerican.
Jett Galindo – Mastering Engineer at The Bakery

Jett Galindo began her engineering career in the world-renowned Avatar Studios in New York as the recording engineer for producer Jerry Barnes. As Barnes' engineer, Jett engineered for veteran artists such as legendary singer-songwriter Roberta Flack, Nile Rodgers and Latin Grammy-winning Brazilian rock band Jota Quest.
In 2013, Jett joined The Mastering Lab family as the sole right-hand man to pioneer mastering engineer and Grammy Technical Achievement awardee Doug Sax. Under the steady mentorship of the late Sax, Jett burgeoned to become the newest mastering engineer in The Mastering Lab roster. In 2014, Jett's work with Brazilian rock band Jota Quest garnered the group a Latin GRAMMY nomination for Best Brazilian Contemporary Pop Album.
With engineering credits spanning different genres and legendary artists (Bette Midler, Randy Travis, Nile Rodgers, Roberta Flack, and Gustavo Santaolalla, to name a few), Jett Galindo carries on the legacy left behind by her late mentor, mastering legend Doug Sax (The Mastering Lab). She now works as a mastering engineer alongside Eric Boulanger at The Bakery, located at the Sony Pictures Lot in Culver City, Los Angeles.
Catharine Wood – Producer, Engineer and Owner of Planetwood Productions
Catharine Wood is an established Los Angeles-based composer/producer & studio owner. She launched her versatile career engineering on high profile commercials – including the first Apple iPhone spot. As a mix/mastering engineer, she has delivered over 500 (both original & client) commercially released songs airing on many major networks. Catharine is a Grammy®️ Voting Member, P&E Wing Member and holds positions on the LA Recording School's Professional Advisory Committee and the California Copyright Conference Board of Directors. Her facility, Planetwood Studios, LLC specializes in production & composition services for the Film & TV Industries.
Ali McGuire – Recording/Mixing Engineer, Producer, Owner Amaculent Ent.
Ali " A MAC" McGuire is a Los Angeles based Mixing/ Recording Engineer and Music Producer with a background in live sound. Ali moved to LA in March 2017 and has been working with artists and studios around the LA area since. Ali has worked with artists such as Kelly Rowland, Fetty Wap, Post Malone, Kira Kosarin, Skinnyfromthe9, Joji, PNB Rock, Shining Rae, Lizzo, Daxz, Matt Paris, A.M.O., Whitney Peyton, Big Daddy Kane, Schoolly D, Hed PE, The Misfits, etc. As well as record labels, Atlantic, G.O.O.D. Music, HitCo, 88 Rising and more.
Jun
2
Sun
Los Angeles SoundGirls June Social

@ La Pain Quotidien
Jun 2 @ 2:00 pm – 4:00 pm
Jun
3
Mon
Bay Area Chapter 1st Mondays Meetings

@ City College SF
Jun 3 @ 7:00 pm – 9:00 pm
Please join SoundGirls Bay Area Chapter at CCSF in the Broadcast Electronic Media Arts department in the Arts Extension 165 studio for our first Monday meetings .
Or, you can ZOOOOOOM in too!
SoundGirls Bay Area Meeting_MONTHLY
Every month on the First Mon, until Jun 03, 2019, 5 occurrence(s)
Feb 4, 2019 7:00 PM
Mar 4, 2019 7:00 PM
Apr 1, 2019 7:00 PM
May 6, 2019 7:00 PM
Jun 3, 2019 7:00 PM
Please download and import the following iCalendar (.ics) files to your calendar system.
Monthly: ZOOM Monthly SGBA
Join Zoom Meeting via computer, pad, smartphone
One tap mobile
+16699006833,,307428570# US (San Jose)
+16468769923,,307428570# US (New York)
Dial by your location
        +1 669 900 6833 US (San Jose)
        +1 646 876 9923 US (New York)
Meeting ID: 307 428 570
See you in person or on-screen on Monday!