Ableton Live for Anybody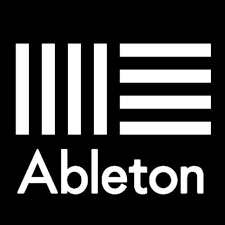 No experience necessary. Beginner and intermediate users welcome. All genders and non-binary people are welcome.
June 18 & 19  7-9 PM
Ages 16+

2425 Glover Pl, Los Angeles, CA 90031
$60 for the two-day course – email soundgirls@soundgirls.org if you require financial aid
Class Description
Do you want to start making beats? Do you want to learn how to make your own demos? Do you want to sharpen your DAW skills so you can get over that first learning curve and really start running with your creativity? Do you want to start performing live with Ableton, but don't know where to start?
By the end of this two-day course, you will have learned all you need to know in order to really get your engines revved up about Ableton. I want to give you the tools to explore and to run as much of your show as you want to. With your newfound agility and excitement, you might even feel confident to explore parts of Ableton functionality that haven't yet been discovered! Because that's what creativity is all about—exploring and playing! But first, what is it exactly that you will be learning?
Day One will be all about the essentials of Ableton. What is the basic design behind this software? How do you get the sounds you want IN there, so you can edit them and play with them? How do you program a drum beat? How do you slow it down if you want to? How do you mess around with ideas and decide what parts you want to go at the beginning, the middle, and the end? How do you listen to it on your phone? By the end of the class, you will have a multi-track song that you create entirely by yourself using Ableton.
*Key items covered: time signatures & tempos, MIDI, audio, clips, arrangement view, bouncing
Day Two will focus on Ableton in live performance. You will learn how to make backing tracks that are suitable for the type of performance you want to put on. Maybe you want to push play at the beginning of the set and never really look at your computer again until your last song. Or maybe you want to engage with every sound that comes out of the house speakers. Or maybe your fantasy set is something in between! We will go over different approaches to designing your live set by using your new song from day one as a template.
*Key items covered: importing tracks, deciding on a playback concept, labeling, setting up loops and automation
Equipment needed (students):
-laptop with Ableton already installed – You can download a 30-day free trial
---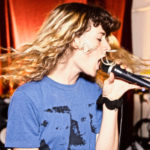 Instructor: Elana Carroll is a songwriter, producer and performer who has been making original music for 15 years. She holds a BA in music and critical theory from Bard College at Simon's Rock.
Elana's interests as a writer/producer span from electronic and dance to pop and country, and she co-writes with other artists as well. Her current focus is on teaching (she will be teaching a Beats by Girlz class this fall), and her own project, Party Nails. She feels it is part of her purpose in this life to "normalize" non-males in the music business through performance, teaching, and mentoring. She is particularly fascinated with popular culture and music in the age of technology.